I am an assistant professor at the Julius Center of the University Medical Center Utrecht. I conducted my PhD research at the LIIR Research Lab of the Computer Science Department, KU Leuven, with Prof. dr. Marie-Francine Moens.
My main research focus is on (1) clinical prediction modeling / machine learning, and (2) natural language processing of medical texts. I am very interested in how to effectively use routine care data to arrive at a better prognosis for patients.
If you wish to do a MSc thesis / internship in this area. Feel free to send me an email (url).
News
[Jan, 2023] Together with dr. Madhumita Sushil we are conducting a follow up study on our N2C2 submission about extraction of social factors from clinical reports. We investigated the impact of using different textual extraction models on the results of a downstream medical association study, and released a preprint on the results so far.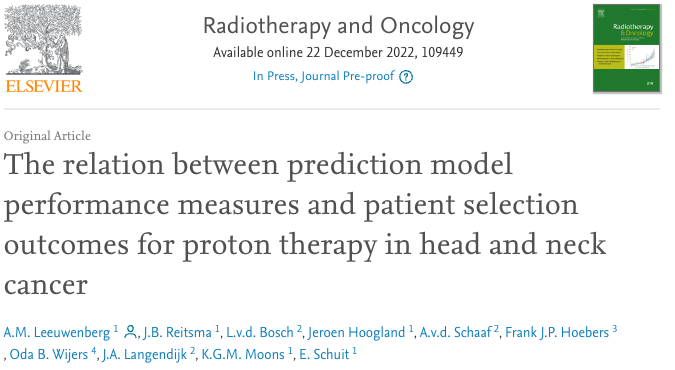 [Dec, 2022] Our article on the relation between prediction model performance measures and patient selection outcomes for proton therapy in head and neck cancer, has been published in Radiotherapy and Oncology. Code can be found here.

[Dec, 2022] Together with dr. Ewoud Schuit, we received ZonMw funding for the project "WhyMBA: Why and when to use the Model-Based Approach to evaluate clinical effects of radiotherapy techniques?", to investigate the conditions for proper use of the model-based clinical evaluation approach for the evaluation of new radiotherapy techniques.

[Dec, 2022] Isa Spiero started her PhD! She will look at the use of natural language processing in medical research: in systematic reviews and prediction studies.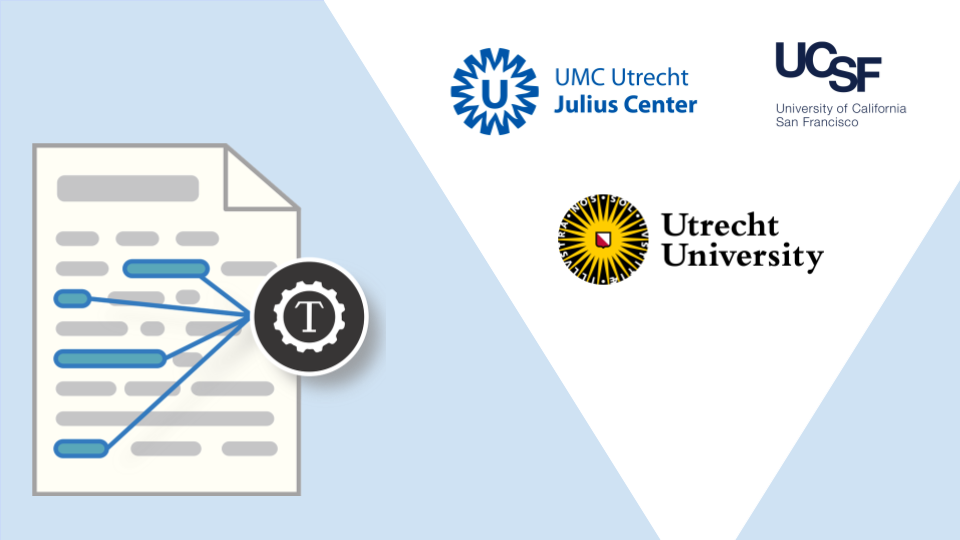 [Aug, 2022] Happy to announce that our project "RAISE: Responsible AI Science Explorations" was funded by an NWA small projects grant, in which I will lead a methodological subproject investigating error propagation and statistical validity of clinical text mining in medical prediction research via simulation studies!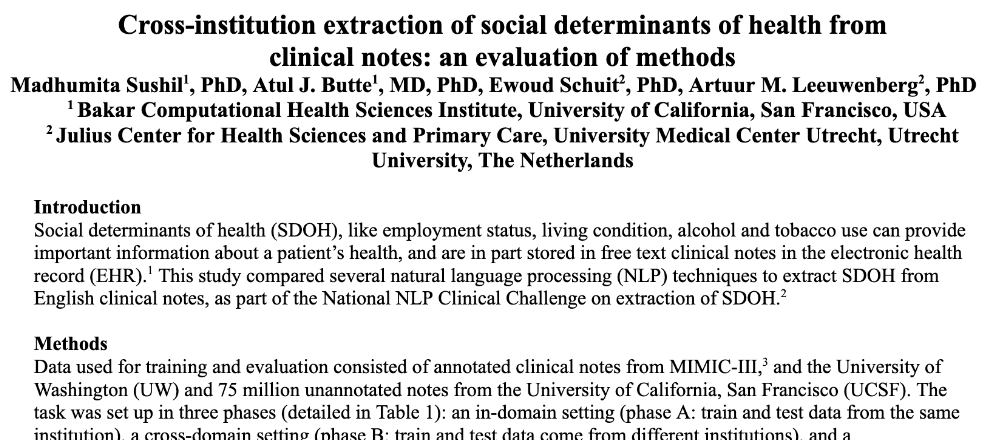 [July, 2022] Together with dr. Madhumita Sushil (UCSF) we participated in the N2C2 challenge on extraction of social determinants of health from clinical records! (code and abstract can be found here)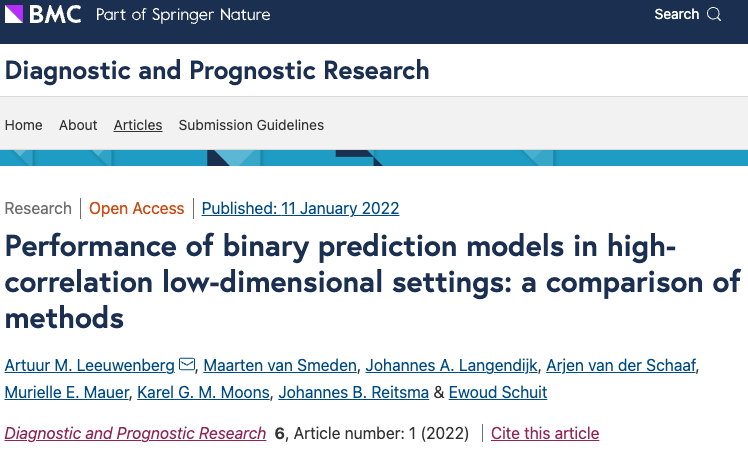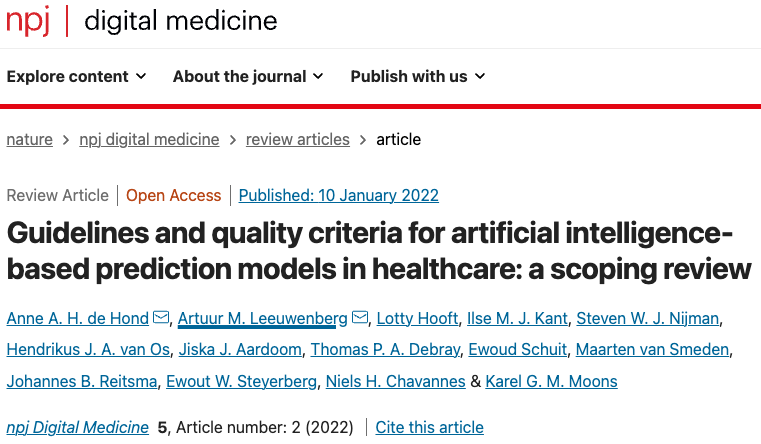 [Jan, 2022] Our scoping review about guidelines for AI-based medical prediction models was published at npj Digital Medicine.